Safety Program Consulting

Your company doesn't need more safety rules and procedures. What you need is buy-in from your people. As a leading-edge safety consultant, Kevin Burns shows you how to shift your company's organizational mindset to go beyond mere rules enforcement to create a dynamic and inclusive safety culture.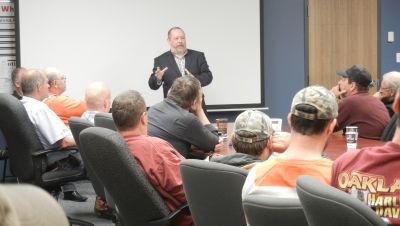 Working with safety committees, management groups, supervisors, and stakeholders, Kevin helps organizations step up to the next level in workplace safety through:
In-person, onsite meetings
Teleconferencing
Webinars
Video conferencing
Virtual meetings
Project Management & Facilitation
Whether it's a one-time event or project management assistance, Kevin can show you how to become an industry leader in your segment. His proprietary M4 Method takes up where the rulebook leaves off.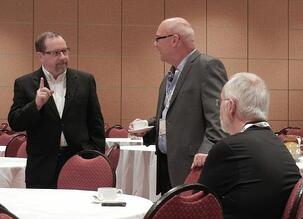 Most safety programs focus on procedures, programming, and production. What's missing, however, is people. It's why Kevin developed PeopleWork and his proprietary M4 Method to bring together four critical components of workplace safety:
Management: Good safety management requires people skills that can be learned. Kevin leads the way from rules enforcement to coaching and mentoring.
Meetings: Safety meetings are golden opportunities to strengthen and connect with teams. When done right, safety meetings can inspire and motivate employees and change mindsets about safety.
Marketing: Marketing moves people. Kevin shows you how to sell safety and successfully inspire your crews and staff members.
Motivation: Without motivation, nothing works. Motivation is what makes people stay on-task and focused on workplace performance. Kevin shows managers and supervisors how to put motivation at the heart of safety culture.
The Best in Safety for Your Organization
Begin the new safety dialogue. Contact Kevin to find out how PeopleWork can change the safety conversation and culture at your company.