Did you know there are three different types of safety speakers?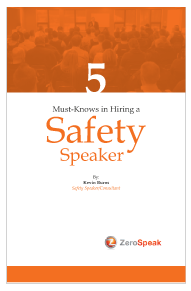 Understand different strengths and areas of focus
Know how and when you should pick each one
And learn how to understand costs & fees
This guide is designed to help you make the right choice, and make your next safety meeting memorable and effective, so please go ahead and complete the form. We'll email you a link to a PDF eGuide (download).