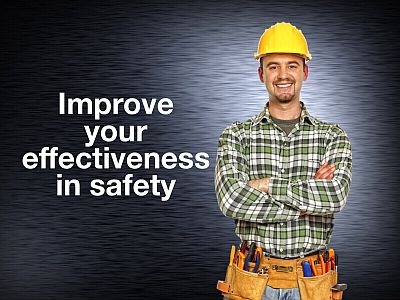 Good employees who have special skills and talent take pride in their work and they protect that pride by engaging in safety.
Without getting into long descriptions, good workplace safety culture is the result of attitudes and personal and corporate values aligning. If apathy in the workplace exists, little care will be given to safety. When the quality of the work is "good enough," apathy in safety exists. If employees think it's a lousy place to work, then safety will take a back seat. Poor safety attitudes will impede becoming a top performer. That reflects in both safety and financial performance. A broken safety culture will have an impact on overall corporate performance.
You cannot change the safety culture without addressing the underlying attitudes and values. Attitudes, values and culture drive everything.
A 2013 study states that "when organizations have engaged workers, they are 18 percent more productive than their competitors, 12 percent more profitable, have 22 percent higher-than-average shareholder returns, and have employees who are 57 percent more effective and 87 percent less likely to leave."
Read More