The most effective way for supervisors to learn leadership skills.
The old, broken training model of sitting supervisors in a classroom for days and throwing everything at them, and then crossing your fingers hoping they got it all, never did work.
We have re-thought the most efficient way to learn based on microlearning and how professional sports coaches do it: work on one skill at a time until it is familiar- then move on.
Our program works seamlessly with your schedule so there is no need for taking supervisors out of service for training for days at a time. After just one session, supervisors are using what they learned from the course on their teams, proving success from day one!
This program helped me to develop the confidence to connect with my team, to communicate with them, and to build relationships with them. Since starting this program, I've had my own team members come to me to tell what a great job I've been doing.

- Markel G.
Leadership is one of the most sought-after skillsets in the workplace.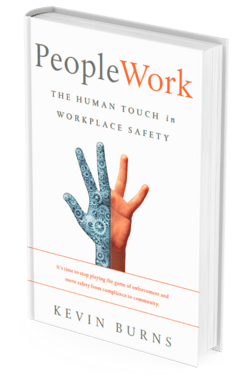 Direct from the pages of PeopleWork: The Human Touch in Workplace Safety comes the PeopleWork Supervisor Leadership Program.
The PeopleWork Supervisor Leadership Program teaches you how to establish trust and maintain it so that your team members feel safe in their workplace.
And most importantly, supervisors learn how to let go of the anxiety that comes from being a supervisor by developing routines to ensure they are able to fulfill their primary role—leading.
What I got after 12 weeks were the tools to get to know my team. It was reassuring to know that other supervisors struggle with a lot of the same questions as I had. Getting the chance to interact with them and get their feedback was valuable to me. - Jeremy P.