We improve 3 areas: supervisor leadership, employee buy-in, and safety communications.
KevBurns Learning is a video-based microlearning solution that supports a culture of safety performance and employee engagement through efficient and effective learning. These are the three programs we use to accomplish it.
Micro-learning is the most efficient way to acquire skills in a corporate environment. Short videos, at regular intervals, delivered directly into your team's work areas by email. One idea at a time which allows your people to work on one skill at a time until it is familiar. Then we move them on to the next learning idea.
Our program works seamlessly with any company's schedule, in any country, in any time zone, and on any shift. There is no need for taking your supervisors or employees out of service for training for days at a time.
This program helped me to develop the confidence to connect with my team, to communicate with them, and to build relationships with them. Since starting this program, I've had my own team members come to me to tell what a great job I've been doing.

- Markel G.
Leadership is one of the most sought-after skill sets in the workplace.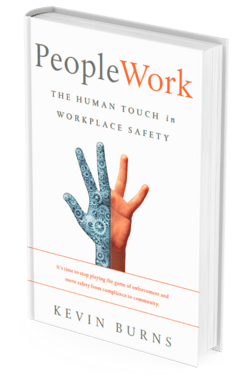 Direct from the pages of PeopleWork: The Human Touch in Workplace Safety come our video-based micro-learning solutions for both supervisors and employees. We offer a scalable and affordable workforce development solution that gets you the most out of your people.
Reach all of your employees. No matter the size of your company or the location of your people - we can help you get the training you need into their hands. We're scalable and affordable so that you can reach all your employees no matter where they are in the world!
What I got after this program were the tools to get to know my team. It was reassuring to know that others struggle with a lot of the same questions as I had. Getting the chance to interact with them and get their feedback was valuable to me. - Jeremy P.