Supervisor leadership training made easy
Kevin Burns, a leader in the safety field, is here to help you tackle the toughest challenge of your career:

how to get your supervisors on board with safety.
The conventional approach to training supervisors is to sit them down in a classroom for a few days and force-feed them a ton of information. And then, cross your fingers hoping they got it all.
Our approach is different.
We coach your supervisors live each week. We start with some video learning modules and follow them up with live, group discussions. You will find your supervisors pick up the materials fast because they can internalize them.
Then, through discussion, we help them get clarity on the tools. An hour later, they can take those tools and go make them work.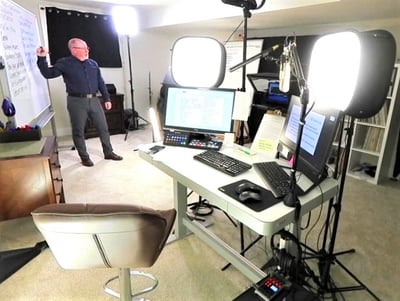 And the best news is that we don't take your people out of service for days at a time.
We do it one hour a week so they can take what they learned that day and put it to work right away.
This program helped me one hundred percent. I find myself now wanting to be a good leader, to approach my team better and talk with them more. They now come to me to ask questions, something they never used to do. This program worked for me. - Gerald F.