The 3-Step Approach to A Better Safety Culture
KevBurns Learning programs combine safety-focused communications, with internal employee engagement and coaching, and frontline supervisory leadership training.
We deliver programs and communications to bring employees and supervisors to safety voluntarily.
There are three distinct steps to improving ownership of the safety program:
Get Supervisor Buy-in - which influences employee participation in safety.
Clarify Communications - make it easy for your team to understand safety.
Talk Positively About Safety - to reinforce employee participation and engagement.
No one is engaging employees the way we are in safety
KevBurns Learning works with the top sixteen percent of companies that pride themselves on being the innovators and early adopters in safety.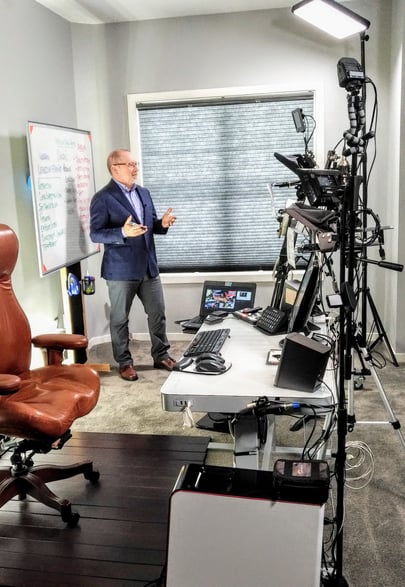 These proprietary Internet-based streaming programs are far more engaging than anything you have ever experienced online.
The programs combine the experiences of multi-camera live interactivity, problem-solving, roundtable discussion, classroom instruction, and the pure enjoyment of watching interesting stuff on TV.
Fast-moving use of multiple camera angles and multiple media sources helps companies engage their people in safety.
These live streaming broadcasts use high-definition cameras, professional lighting, whiteboarding, research, video, slides, and professional audio. Everything is focused on solving an issue you are facing, and building greater ownership of the safety program across the organization.
This is not another boring webinar.