The 3-Step Plan to Overcoming Safety Complacency
Here is your 3-Step Plan to overcome complacency and improve safety culture:
How we conduct our safety leadership programs and coaching.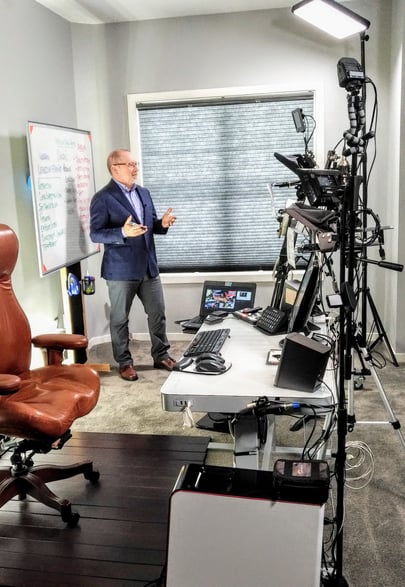 Our live-streaming programs combine multi-camera live interactivity, roundtable problem-solving, whiteboarding, and classroom instruction.
We use high-definition pro cameras, lighting, and audio. Our fibre-optic Internet connections ensure great video and audio.
Your people will immerse themselves in a very interactive, engaging program.
These are not boring webinars.
Start with a free assessment of your complacency issue. Get your questions answered about a plan to overcome safety complacency.