What's your plan to deal with safety performance?
Complacency in safety is a real threat. Do you have a plan to take it on? Not just when it happens, but before it happens?
If not, then you're allowing yourself to accept higher risk tolerance.
You need a plan. So, here is your 3-Step Plan to overcome safety complacency:

How we conduct our 3-Step Plan,
programs, and coaching.
All of our programs are live-streaming. We combine multi-camera live interactivity, roundtable problem-solving, whiteboarding, and classroom instruction.
We use high-definition pro cameras, lighting, and audio. Our fiber-optic Internet connections ensure great video and audio.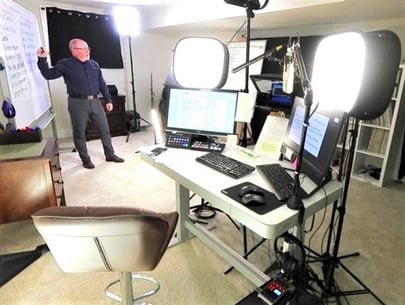 Your people will immerse themselves in a very interactive, engaging program.
These are not boring webinars.
Start with a free assessment of your complacency issue. Get your questions answered about creating your custom plan to overcome safety complacency.