Why KevBurns Learning works for you
Your budgets are already stretched. Bringing people out of the field for meetings and training in-person doesn't make sense anymore. The costs for travel, accommodations, meals, and lost time are real, hard dollars. Not to mention the high cost of bringing facilitators on-site and the associated expenses that go along with that.
Our learning model does away with that. We make it easy for your people to connect and learn because every program we conduct is done by live-streaming (globally). All you need is a computer, a laptop, or a mobile device with an internet connection!
Almost half of the participants in our programs attend from inside the cab of their pickup trucks: parked in a yard, with mobile phones propped on the dash, cameras on, attending our sessions live.
And an hour later, they are applying what they learned.
Think of how quickly your people would improve their field-level supervisory and leadership skills.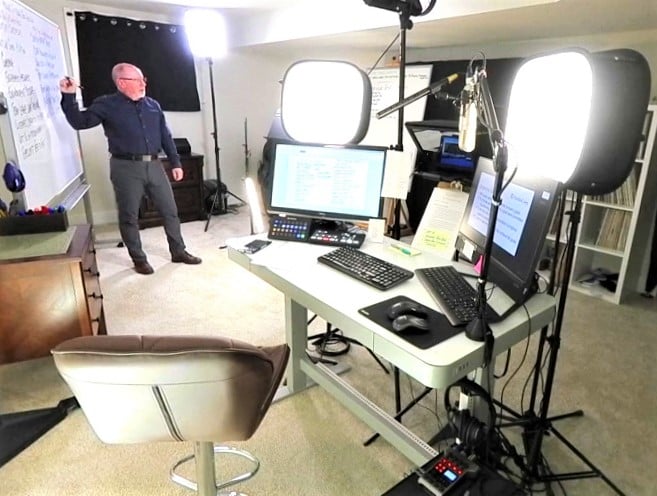 We do not do boring safety webinars.
We employ the best technology, cameras, audio, video switchers, and pro lighting to ensure our programs are engaging. Add to that, Kevin's 25 years of giving high-energy, engaging live presentations across North America, coupled with his broadcasting background, and you will find the one-two punch to keep your people highly engaged.
If your company wants to set the example for others to follow, we want to work with you.
KevBurns Learning works with companies and organizations that find themselves in the top sixteen percent of the Diffusion of Innovations model. Companies that pride themselves on being innovators and early adopters. Yours is the kind of company that creates an example for others to follow.
We are committed to delivering culture-shift programs through weekly live-streaming training, ongoing coaching, and clarity in communications programs.
Kevin Burns is a bestselling author, management consultant, and communications expert.
Kevin is the bestselling author of PeopleWork: The Human Touch in Workplace Safety. He is an award-winning marketing and communications expert, and a 20+-year management consultant. Kevin has delivered thousands of speeches on safety leadership at conferences, meetings, and company safety events.
He has worked with clients across almost every industry to develop innovative, high-impact programs. Using technology, we make our programs extremely accessible. Anywhere in the world, your people can attend.
Kevin Burns has taken an exclusive focus on helping organizations think about safety differently. And more importantly, to show them how to connect with their employees in a way that employees want to be part of the safety program.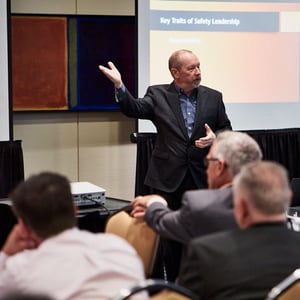 Once you have established a robust working safety program, that's when you call us. We help you achieve employee buy-in to safety.