A safety standdown changed everything.
The oilwell drilling company had organized a standdown at a rural community center miles from nowhere, for their area oil rig employees. I was their guest speaker.
While the management team awaited the arrival of buses of employees, they lamented the loss of a rig manager who, 90 days previous, quit and walked across the street to a competing company.
Management was angry and openly showed it.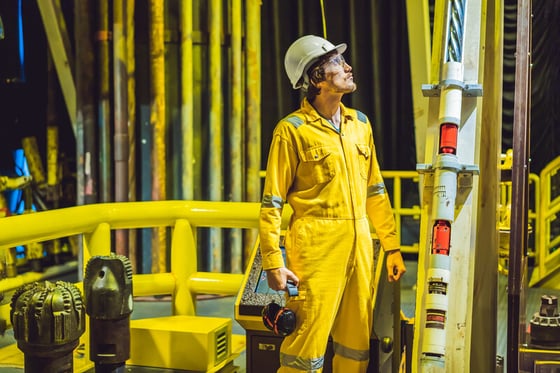 The safety manager approached me and asked, "are you understanding the discussion?"
"Seems like you lost a rig manager 3 months ago," I replied. "What's the big deal?"
The safety manager said, "we didn't just lose the rig boss. Over the last 3 months, all ten of his crew have quit and followed him to the competition."
"You mean the whole crew quit your company to follow their old boss?" I asked and he nodded. "Damn, we need to create more supervisors like that!"
That started the journey to what is now KevBurns Learning.
Great teams start with great supervisors.
When the loss of one supervisor can make a whole senior management team take notice, you cannot deny the impact of a great supervisor on an organization's performance, production, and safety.
What kind of supervisor creates such loyalty, trust, and respect?
What is it that they do that others don't?
How can your team benefit from what we learned over the past 25 years helping companies just like yours?
Great teams start with great supervisors. And we are committed to helping you to create great teams. Our clients will tell you it's working.
Some of the clients we help a year at a time.
| | | |
| --- | --- | --- |
| | | |
| | | |
| We provide our annual services clients with our full suite of programs and services (and some that aren't listed). Simply put, it's everything we offer for one fee, for a full year. Participation is limited to 10 clients only. | | |
Our Values.
Mission Statement.
We help employees to care about the work they do, the way they do that work, and the people they do that work with. We do it by coaching and teaching with meaningful tools and skills that allow them to improve their small parts of the world and the people in it.
Micro-learning trains your people faster.
Hands down, micro-learning is the most efficient way to train and educate in a corporate environment.
You benefit directly from our combination of short daily video lessons, weekly email learning videos, and group coaching via Zoom (and our soon-to-be-launched Asynchronous Video Coaching). It's designed to make it easy for any crew - in any time zone - at any time of the day or night - to access top-quality learning quickly.
Say goodbye to lengthy computer modules and sitting through boring classes. With just a computer or mobile device plus an internet connection, all you need are 10 minutes in a day to harness the skills and tools to create an upbeat, fun, positive approach to safety and leadership!
And it will change your safety culture.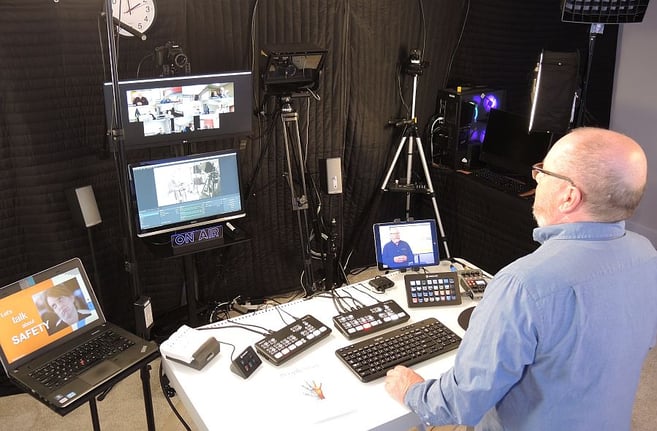 Your people hate boring webinars.
That's why we use cutting-edge technology and advanced video production techniques to create entertaining and exciting programs.
With over 25 years of experience delivering high-octane presentations and a 20-year background in broadcasting, our live-stream programs are anything but boring.
Your people will be captivated by an engaging, fun learning experience!