Are you ready to create a powerful, inspiring, fun safety culture?
With the 52 Benefits of Safety video series your employees will understand 52 good reasons for staying safe. Instead of feeling like they're attending a death march each time there's a meeting, now they'll look forward to engaging in conversations with tangible takeaways that offer valuable rewards!
Every week for one year we provide fresh videos jam-packed full of reasons why every employee should get behind the safety mission. With real-life examples, this series helps employees reveal what's in it for them as they discover new ways to be safe at work.
Transform your team from dreading mandatory meetings into eagerly anticipating weekly videos full of information about how everyone wins when we prioritize being safe.
Once you see the first few videos, it will not surprise you to learn that hundreds of front-line supervisors had input into this program.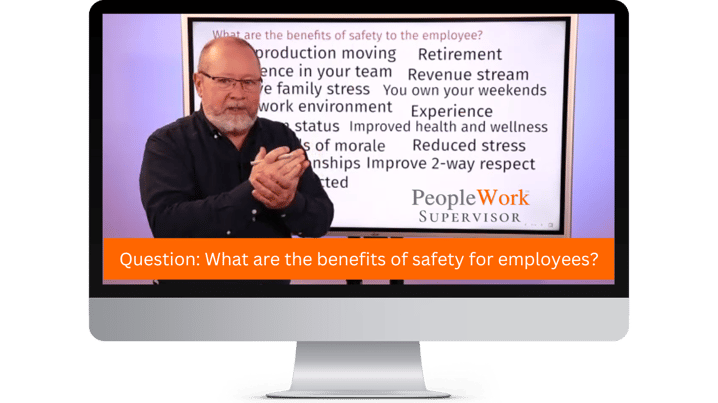 Our client companies have told us they wanted more ammunition put in the hands of supervisors when it comes to having conversations that change how they talk about safety. So we created 52 Benefits of Safety for employees.
Stop settling for average safety conversations!
Get ready to take employee enthusiasm and engagement in your workplace up a notch with 52 Benefits of Safety. This innovative video series will help you transform the way front-line staff approaches their role in staying safe, focusing on what they get out of it rather than simply adhering to legal requirements.
It's time to unlock powerful potential by having a look at some samples of our program. Start creating thrilling dialogue about safety that people actually look forward to!