How does marketing to employees affect buy-in?
Face it, if rules enforcement, processes and procedures had the power to create employee buy-in, it would have been done by now. But, safety processes and rules don't create employee buy-in. They don't capture hearts and minds. Marketing does.
Educating your employees about the company's safety goals and motivating them to be enthusiastic about meeting those goals isn't easy. Your employees are critical stakeholders who must be convinced of your organization's safety vision. You need an internal marketing strategy and campaign to reach them effectively.
Every department struggles to get buy-in.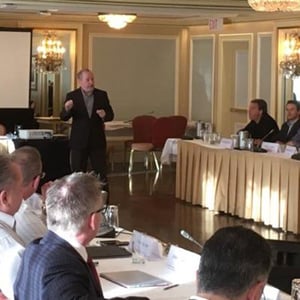 Struggling to get better buy-in from employees isn't just a safety issue. It's everywhere in your organization. Sales departments struggle to improve performance numbers. HR struggles to keep employees engaged and motivated. Communications departments struggle to get the message right.

But how do you fix it? You could reach out to each department for their departmental expertise. But, HR people know HR. Sales people know sales. Communications people know communications. None of them know safety. You need a unique and custom strategy.
A custom safety marketing strategy and campaign connects your people to your corporate values.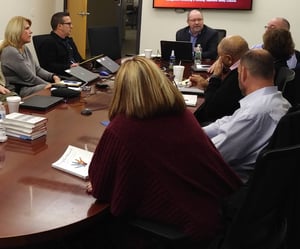 To be a compelling safety message and to resonate with your people at the front-line, your message must be created specifically for them.
Over 3 days, either in-office or retreat-style, we will work toward creating a safety campaign that your people will feel good about rallying around. Together, we will create a strategy to create a movement of safety-minded employees willing to look out for each other.
You will be surprised at how effective a solid safety marketing campaign can save you thousands of hours of explanations and reminders. It can rally your people to want to be part of your safety program. Best of all, it will help you capture hearts and minds of your employees. And when you have their hearts and minds, you have their commitment to safety.
Let's create an internal marketing strategy to raise the profile of safety, build enthusiasm for it, increase motivation and help you establish safety as the foundation of your culture.