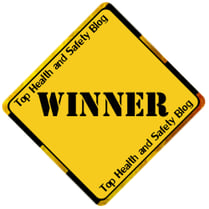 2wayRadioOnline.co.uk, a 2-way radio merchandising website based in the UK, has selected the Top 72 Health and Safety Blogs You Should Be Following. We are proud to note that ZeroSpeak Blog with Kevin Burns has been acknowledged as one of the Top 72 Safety Blogs in the world, according to 2wayRadioOnline.
The editor of the list points out that the reason the ZeroSpeak with Kevin Burns was added to the list was, "he makes safety interesting using different tactics, engaging safety in a creative and stimulating way. His ZeroSpeak blog is full of tips and podcasts that will keep you interested for hours."
Thank you to 2WayRadioOnline.co.uk for the acknowledgement of our content and value. We appreciate the nod.
To see the full list of all 72 blogs, go to
https://www.2wayradionline.co.uk/blog/post/72-top-health-and-safety-blogs
Kevin Burns helps organizations integrate caring for and valuing employees through their safety programs. In addition to working with and facilitating discussions between all levels of management and supervisory, Kevin can also give engaging, entertaining and inspiring presentations to front-line employees at safety meetings. Kevin Burns is a management consultant, safety leadership speaker and author of 9 books. He is based in Calgary, Canada.