PeopleWork: The Human Touch in Workplace Safety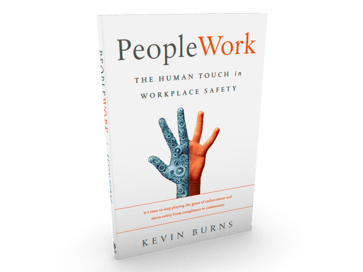 It's time to change our whole way of thinking about safety. It's time we move the safety conversation from compliance to community and from process to people.
In his latest book, PeopleWork: The Human Touch in Workplace Safety, Kevin Burns presents a groundbreaking method for safety people, supervisors, managers, executives, and crews to maximize safety results by focusing on people.
Not Just Playing It Safe
PeopleWork moves beyond the rulebook and minimum standards to a new gold standard in safety. It offers companies and organizations an innovative method of inspiring, coaching, and integrating employees into a dynamic company culture of safety. PeopleWork is a hands-on guide for building solid, company-wide buy-in that supports safety from the worksite to the boardroom.
Take Safety to the Next Level
In PeopleWork, Kevin introduces his proprietary M4 Method, a comprehensive people-centered approach to workplace safety that includes four essentials:
Management
Meetings
Marketing
Motivation
The M4 Method is designed to augment, not replace, your current safety program. It picks up where ordinary safety programs leave off by going beyond procedures and processes to coaching and morale building.
Your people are your greatest asset. By focusing on people, companies engage the most critical and valuable component of safety: their employees.
Set aside the rulebook and take safety to the next level. Find out how PeopleWork: The Human Touch in Workplace Safety can change safety results for your organization.

Get your copy of PeopleWork now! Amazon.com ships paperback copies worldwide. Click the Amazon button.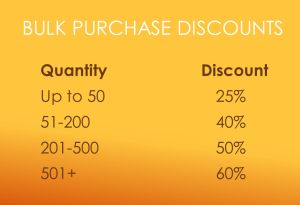 Large volume discounts are also available. Go to the Contact page and click "Bulk Book Sales" from the dropdown menu. We are pleased to provide discounts for large volume books purchases.
Early reviews for PeopleWork
"Kevin makes sense. The goal of safety must involve people, not just numbers. Workers need to believe that safety efforts will benefit them, their families and their fellow workers, not just the company and executive bonuses. Kevin adds a personal spin to his safety outlook... and is leading the way within the safety industry and teaching others how to shift safety cultures. I highly recommend any of Kevin's publications to safety professionals that have a desire to lead from the heart." - DC
"There are so many exceptional concepts presented in this book that it should be recommended by companies as reading material to all new, and old supervisors and managers. Even better, they should be given a copy as a gift." - RP
"PeopleWork does an exceptional job of replacing the only aspect to safety I've ever heard others discuss - process. It brings an element of people and care and concern back to safety which is what really affects outcomes in the field." - MP
"This book represents a shift in the fundamentals of workplace safety. This should be on everyone's desk, bedside table and dashboard of their work trucks." - JM