Create a safety message built on clarity
Clarify, simplify, and streamline your safety communications to get employee buy-in.
Too many mixed messages confuse employees. Generic downloaded safety slogans from the Internet are free for a reason: they just don't work. And, ugh, those terrible graphic posters of injury do nothing to create buy-in to safety.
Make your communications resonate with employees
To manage an effective safety culture, you must speak in a language that resonates with employees. Something they understand immediately. Something that creates energy and a willingness to get behind the safety movement.
Distill your internal safety communications down to a single foundational thought.
The

RYT Program

is now

People

Work

Communications

.
Same program, different name.
The right safety message is a powerful thing.
In the book, PeopleWork, marketing is one of the four pillars of safety in the M4 Method.
In fact, the right safety message can motivate, energize, and inspire. But the wrong message can confuse and disengage. That's why we created PeopleWork Communications - to simplify and clarify your internal safety communications.
Save time, energy, and frustration
Rather than spend hundreds of hours of trial-and-error, endless boring repetition, frustrating adjusting and fixing, and then even more re-drafts of your safety message, we provide a framework to make the whole process quick and easy.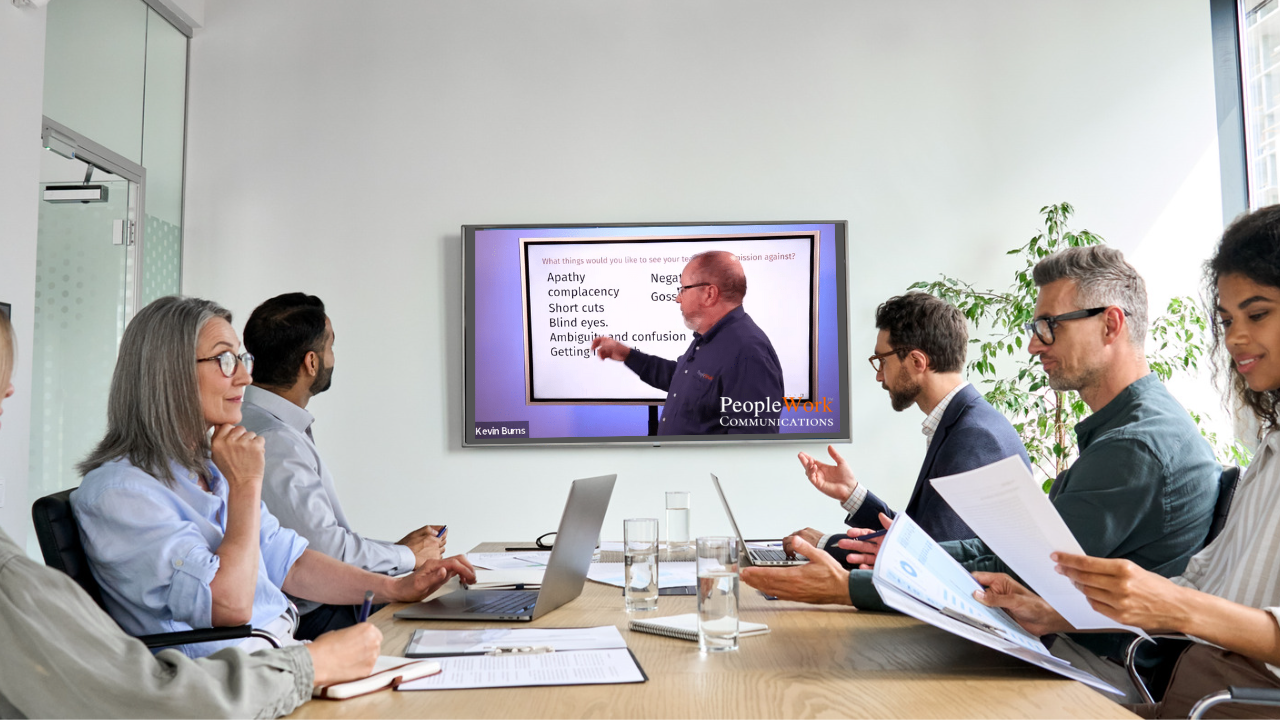 Using your own creative problem-solvers and their ideas
Our framework saves time, generates employee buy-in, and improves safety outcomes. With 8-10 or so of your safety-focused employees (from across all levels of the organization), we convene a virtual roundtable working group for a half-day.
At the end of that day, you will have laser-focused communications that cut through all of the other messages. A message that will rally your entire team around safety.
Led by author and consultant, Kevin Burns
PeopleWork Communications is led and facilitated by Kevin Burns, an award-winning marketing consultant, and the author of PeopleWork: The Human Touch in Workplace Safety. Kevin brings his decades of experience in communications, management, safety, and motivating teams to your workplace.
Together, we will create a clear, concise message of safety. You will wonder why you didn't do this sooner.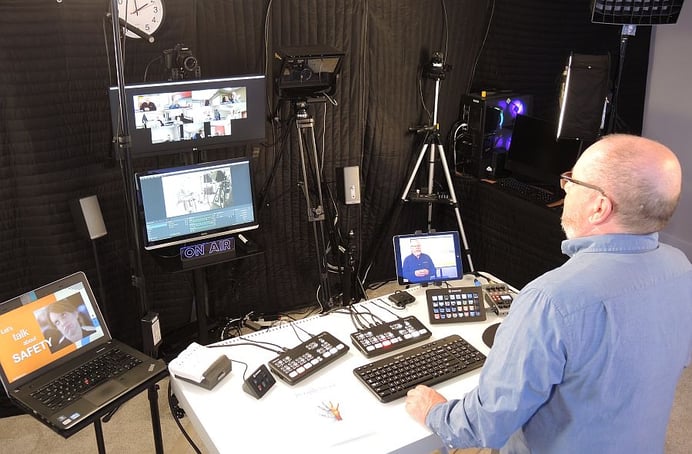 This is your new roadmap to clarify your safety message and rally your team around safety.
PeopleWork Communications offers you a detailed roadmap. Our process taps into your people's creativity and ideas to create a single foundational thought on which you'll build your safety communications. We'll make sure it's simple to understand, motivating, and aligned with what your team needs to do their best work.
How you get started.
Select up to 8-10 or so of your best safety minds; a mix of employees, safety personnel, and management (it could even be your Joint Health & Safety Committee). Invite them to gather in our virtual boardroom.
This is a highly-interactive, creative, problem-solving session.
Together, we work through questions, challenges, successes, values, and even company priorities.
The purpose of this session is to fix a safety communications problem. The people you choose need to be focused on that.