200 people will die in workplace incidents this year - one every 43 hours. Every second day, someone is going to die.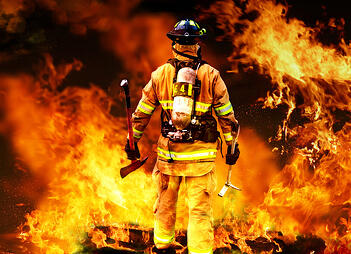 The roofer stood 3 stories up on the roof and surveyed his work. On his back was his fall-arrest harness. At his feet was the clip supposed to be connected to his harness. I called the company OH&S Manager. He explained he would take action immediately and mentioned that any contractor in contravention of OH&S regulations are fined $100.
Pffft. This is the illusion of safety. A $100 fine is lunch money to a roofer (he's earned $100 by lunch) - hardly a deterrent. And the company knows that it is nothing more than posturing. So is it any surprise that the incident rates in Alberta are actually rising to the highest level in decades?
Alberta Government Data
145 occupational fatalities occurred in Alberta last year (2012):
36 died in occupational motor vehicle accidents
58 died from occupational diseases
51 were killed in workplace incidents
That means:
Every 10 days, someone is killed in a car accident while working
Every 6.9 days, someone dies of an occupational disease
Every week, someone gets killed in a workplace incident - every week
Experts predict that 200 people will die this year (2013) - one every 43 hours. Every second day, someone is going to die.
Safety managers should be embarrassed if not sick to their stomachs. At no time in history have there been more safety professionals in the workplace. At no time in history have more people died on the job (except in 1914 when 189 people perished in the Hillcrest Mine disaster - pre-OH&S Act).
So What Are We Doing About It?
We're waiting for the government to toughen up legislation. We're arguing on LinkedIn about whose safety certification is better. We're endorsing safety managers to be certified in safety but not trained in inter-personal management skills. We're afraid that if we fire a trade, we may not be able to finish the job. In essence, we're talking a bunch, but not doing much.
Here's where companies go wrong on safety. They treat safety as a legal requirement instead of a lifestyle choice - and you're more focused on meeting the requirement instead of surpassing it. And it's not working. Look at the results.
Now let's be clear - this not just an Alberta problem. This is a worldwide issue. Safety must become the #1 focus in workplaces around the world right now.
Until you're at Zero, you need to get angry about the current state of safety. You need to be bold.
Here are six safety strategies that require a gut-check - to re-design your safety culture:
1Stop all management retreats and perks - that includes leadership training, bonuses and incentives and take that money and move it over to safety. Move money from other departments to make a sizeable investment in safety awareness, values, reinforcement and consequences across the entire organization. Once your entire organization is on-board, you can re-allocate the money.
2Make non-compliance a firing offense - on the first instance. No excuses. No grace periods. No pussy-footing. Put it in the contract and have the employee sign it. Ensure that they understand what they are signing. People are dying and you can't afford to wait around for someone to get their act together. If they don't have it together, don't hire them - or keep them - that includes ineffective safety managers or supervisors.
3Re-evaluate your hiring - 71% of North American workers are not actively engaged. 7 out of 10 apathetic employees are getting past HR. No one gets hired from this point forward unless safety is in the room and they give their OK.
4No senior manager ever skips a safety event - no matter what. As a senior manager, don't expect to speak at the meeting, you know little about safety. Be a participant and show your employees that safety is important enough for you to be there too.
5Safety performance gets a long tail - DUIs follow you around. Safety infractions should too. If you've been careless on previous jobs, why should you get a clean slate on a new job? Your driver's abstract follows you. Your safety performance should too.
6Fine the worker, the supervisor and the company - If a worker is going to be fined for non-compliance, then the supervisor of that worker and company should be fined too (connected to Item 2). If an OH&S officer finds the need to fine a worker for a safety infraction, then the supervisor either missed it or turned a blind eye. Either way, they must be on the hook too - as should the company corporately. Safety only works when everyone is on-board.
Now let's get started, make the tough decisions and do whatever you have to do to turn this thing around. Enough people have died. It's time to get employees to buy-in to safety.
It's an even greater time for companies to prove that they buy-in as well. Actions speak volumes.