The new management reality: staff don't work for managers - managers work for staff.
There are 5 constants in life: death, taxes, change, Greek folk-songs speed up, and people make decisions that compromise safety. That last constant impacts the first one too often. That impacts the second (taxes/premiums) and creates more of the third, change. I haven't figured out where the fourth one sits in the scheme of things.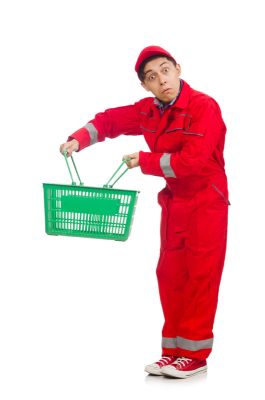 Those are five constants that you can always count on. Not one of them requires managers to ride an employee's ass, enforce rules, or demand respect as a safety person. Nor is there a constant where employees hate their bosses and their jobs. There's no constant around either buying-in to or tolerating safety rules. There are no constants when it comes to personal choice.
There should be a few constants when it comes to managing people inside of a safety program. But that is also left up to personal choice.
Embrace this management paradigm to build strong cohesive teams: staff don't work for managers - managers work for staff. It's based on the job-function of the baseball manager. Baseball team managers don't hit the ball, field the ball or run the bases. The baseball manager's job is to prepare his players to hit the ball, field the ball and run the bases. In other words, managers must set their players up to win. To do that, managers must arm their players with skills and motivation. That's why managers work for employees.
Here are five things managers must give to employees to set them up to win in safety:
1Give them a reason to believe - in the company, their managers, their supervisors and the safety program. It's hard to find your internal motivation for safety if there is no reason to believe in the program. Strong teams believe in each other and in the game plan. They buy-in and become part of something great. They have to believe in what you are doing to get buy-in. Give them a reason to want to get on-board.
2Give them a reason to feel valuable - so that they may want to protect their value and choose safety as the proven way to do it. An employee must feel valued for their contribution. Without feeling valued, putting their heart and soul into the job ceases. If their heart isn't in it, you won't get them to buy-in. They will tolerate your rules but won't take ownership of the safety program.
3Give them a reason to want to improve - and in doing so improve the company. Business gets better when the people in the business get better. When employees improve, the company improves. Give them a reason to want to improve safety and then give them the skills and inspiration to do it. Every day starts at zero. Help employees make better decisions during the day and defend the zero they started the day with.
4Give them a reason to be involved. Stop the one-way lecture safety meetings and events. Give employees a voice. I have attended hundreds of safety meetings and only a few had employees actively taking part. Most were boring lectures that were so dull that employees just stared (likely in disbelief). Until employees start participating in safety meetings, you won't get full buy-in.
5Give them a reason to take ownership. The safety program is enforced … until the employee buys-in. Then it's embraced. Deflecting ownership of the safety program is more work than buying-in to the program. But it only takes a single decision to buy-in. Then the safety program goes from something that needs enforcement to something that is embraced. Once an employee buys-in and embraces safety as a personal value, they will never go back to just tolerating rules.
None of the five things employees need to be given will happen in large settings, like meetings. Each employee is a key component of the safety strategy. Each employee is a link in the chain. If one employee doesn't buy-in, the team is weaker.
Getting all of your employees to buy-in to the safety program is going to take many one-on-one conversations. No one can be left out. It will take strategy, reason and influence by managers and supervisors. Put down the rule books. Stop only enforcing the rules. Find a way to get a "win" for each employee. Let them find a way to embrace the safety program.
Kevin Burns is a management consultant, safety speaker and author of "The Perfect Safety Meeting." He delivers engaging and entertaining keynote safety presentations for everyone: from front-line staff to senior management. He helps people see the light when it comes to buying-in to the safety program.