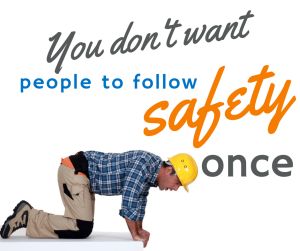 Eat in your favorite restaurant and what you don't see is all of the conditions and laws that the restaurant must comply with before they get a permit to handle food. Restaurants get regular visits from the Food Safety and Health Inspector.
Most restaurants do a pretty good job of not only meeting the bare minimum of the Health Code but in actually surpassing it. Well, the good ones do. There are others that need much more encouragement.
In his book, Front of the House: Restaurant Manners, Misbehaviors & Secrets, author Jeff Benjamin presented a key strategy for helping his restaurants to become successful. That strategy is to get every staff member, from front-of-house, to servers, to kitchen staff, to dishwashers, to buy-in to the mission of creating an exceptional experience that makes customers want to come back often.
If any member of the staff does not buy-in, it jeopardizes the success of the restaurant. A restaurant isn't just about food safety, or health guidelines. It's about how they use those guidelines and protocols to deliver an exceptional experience for the customer. But you want to know how this relates to your safety program.
Read on and watch the video below...
Read More