Two years is a long time to be trying to get it right as a supervisor. Especially when it comes to safety.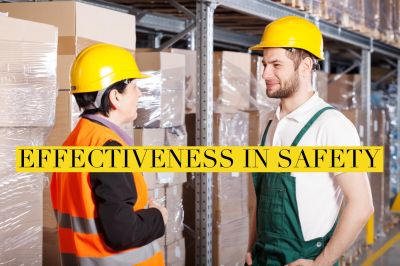 Does your workplace take the most senior employee in a crew and promote that person into a supervisory position? And then leave them to hang without skills, training and basic supervisory tools? Has that happened to you?
Isn't it funny that you require any employee or contractor on your job site to have proper training to operate a piece of machinery? But to supervise the people operating the machinery doesn't require any supervisory training?
Too many workplaces want their supervisors to mentor and coach the younger, less-experienced workers. But many supervisors don't get the skills and tools to do the job with any kind of competence. There is just an expectation that the most senior guy is the one who others will listen to and follow.
In my book, PeopleWork: The Human Touch in Workplace Safety, we discuss this issue in detail. Supervisors are likely to fumble around for two years while they try to find their management style. Two years is a long time to be trying to get it right as a supervisor on a job site. Especially when it comes to safety.
So, let's see if we can't shorten the two-year curve. Here is a 3-part formula to improve your effectiveness as a supervisor or safety person:
1Collect. Whatever skills you are missing, you need to collect ... for yourself. Supervisors need information to do the job effectively. That means that there have to be no impediments in the way of collecting the information that you need to have to get the job done. Without all of the information, there is a chance that you overlook an important element. Your people have to be forthcoming with getting the proper information to you. That means they have to trust you. To earn trust, you need to acquire the right skills. So, take the time to collect the skills, the strategies, and the development to overcome the issues and the concerns from your people. Problems that are not addressed tend to fester. The best solutions come from having access to and acquiring the best skills and information. Do it for yourself.
2Connect. Of the three parts, this may be the most important. Even if you lack formal skills, if you can connect with your people, you can overcome your skills deficiencies with trust. If you cannot connect with the people you oversee, you will find it difficult to communicate and to earn respect. Without respect, you will not be in a position to influence decisions and teamwork. Without respect, the best you can hope for is to be tolerated as a supervisor. You have to be able to connect with your crews. You must be able to demonstrate to your people that you value them and the contributions they make. You have to connect in a way that your good people know that you have their backs before they will have yours. You can't coach the team if you can't connect with them. Connect. Once you do, the next part gets easier.
3Correct. Problems don't fix themselves. It takes action. But it has to be the right action. In order for your crew to improve their performance, there will need to be tweaks and adjustments made. These are small corrections. A professional coach knows better than to dump a list of 17 things on an athlete to improve at one time. A good coach knows that an athlete who focuses on improving one thing at a time, tends to master that one thing before moving on. A good supervisor does the same thing; correcting one or two things at a time. A safety meeting of 17 bullet points and things to focus on will definitely miss the mark. People can't figure out the important from the fluff and filler. Be laser-like. Correct one thing at a time. That means you will always be improving.
Effective supervisors, in addition to getting decent production, get better-than-decent performance from their good people. Production is numbers-based. Performance is people-based. And without people, there is no production. Effective supervisors and safety people help employees get better so that they do better work. Remember, it's not enough to simply send people home safe. That's the least you are allowed to do by law. It's also the expectation of every employee. You want to send your people home better than they arrived. That's leadership.
Kevin Burns has authored ten books on human performance and safety, including his most recent release, PeopleWork - The Human Touch in Workplace Safety. Buy it now on Amazon. Then, consider bringing Kevin's consulting expertise to your company or have him speak at a safety event.
©2017 ZeroSpeak Corporation and Kevin Burns.
No part of this post may be reproduced without the expressed consent of the author.
© Can Stock Photo / Bialasiewicz