Keep it simple and get heard!
Tired of employees tuning out your safety messages? Frustrated that nothing seems to stick for long? Worried about employees rolling their eyes at another flavor-of-the-week safety initiative?
Confusing safety messages won't help, nor will generic downloaded slogans or graphic posters of injuries. You've got to speak in a language that your employees can relate to - something that resonates with them and creates energy for their safety.
Create a message that connects with your employees in a way that energizes them to get behind the safety movement. Let's create a straightforward message they can relate to.
PeopleWork Communications does exactly that.
The right safety message is powerful.
Instead of sinking hours into trial-and-error or repetitive work, PeopleWork Communications can save time and energy by providing a powerful framework for crafting an engaging safety message that will inspire & motivate others!
PeopleWork Communications is the perfect program to get your safety message across with clarity and purpose.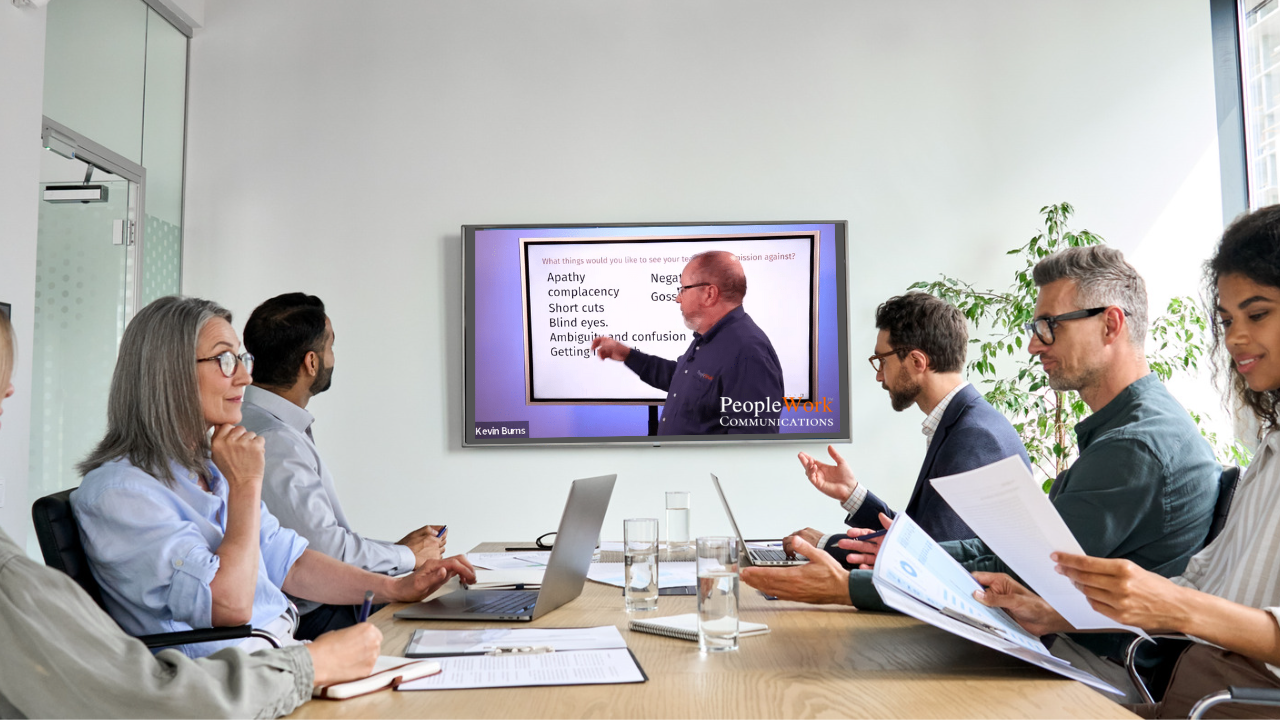 A custom message of safety that's uniquely yours!
Gather 8-10 of your creative problem solvers from all levels of the organization for a half-day virtual roundtable with PeopleWork Communications. People who are passionate about creating an inspiring atmosphere for improved safety outcomes!
Led by award-winning author and consultant Kevin Burns, PeopleWork Communications will help you craft a laser-focused message of safety that cuts through other noise and rallies everyone around safety. You'll save time, generate employee engagement, and improve safety outcomes!
The

RYT Program

is now

People

Work

Communications

.