Welcome to the Safety Communications & Coaching for Supervisors Program
Program -

Online

Delivery
Front-line employees follow the example of their immediate supervisors. They pay attention to what the supervisor is focused on.
Safety Communications & Coaching for Supervisors Program (SCCS) was created from a basic premise:
"Employees do what supervisors do."

Influencing the people who influence safety at the frontline.
No influence on the frontline employee is stronger than that of a front-line supervisor.
Smart, caring companies want to ensure that their frontline employees build a strong affinity for safety.
The most efficient way to accomplish that is to ensure that the front-line supervisors willingly step into their roles as key influencers in safety.
Supervisory isn't about technical expertise anymore.
A survey of 38,000 employees found that employees overwhelmingly want a supervisor who is a good coach (#1), is a good communicator (#5), and who has a clear vision and strategy for their team (#7).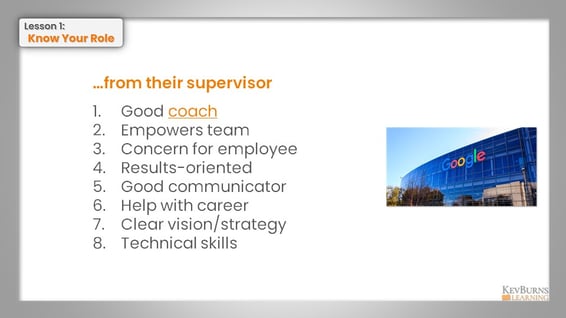 Technical expertise finished dead last in importance.
Employees want to work with supervisors who have the skills to coach, communicate, empower, and demonstrate care for the employee.
The SCCS Program has been developed to accomplish that.
How the SCCS Program works.
The SCCS Program is a 12-week program – with a facilitator chosen from within your organization. The facilitator controls the pace, the timing, the interactions, and the follow-up. KevBurns Learning provides the video learning content.
This is not an outside program being thrust on your people. This is an internal program with your own people facilitating all conversations, communications, and mentoring.
Here is how the SCCS Program rolls out.
Mondays (Weeks 1-6) - Modules 1-6: A 30-45-minute online video training module. The weekly module sessions include downloadable PDF Summary documents, informational supplements, and a companion MP3 audio recording of the full lesson for review on-the-go.
Mondays (Weeks 1-6) - Post-Module Discussion: A 45-minute group discussion follows each module. These discussions are conducted by the SCCS Facilitator. All conversation starters/questions are provided in the SCCS Facilitator's Guide.
Wednesdays (Weeks 1-12) - Mentoring Program: A weekly mentoring session by middle/senior managers for approximately 15-30 minutes, one-on-one with their chosen/assigned front-line supervisor. It is imperative that all levels of the organization play a role in creating a more robust safety culture.
Fridays (Weeks 1-12) - Weekly Wrap-up: A weekly wrap-up of 30-minutes to ensure that the learning was applied and an opportunity for supervisors to clarify their understanding of the strategies.
Mondays (Weeks 7-12) - Module Review: A review of Modules 1 through 6; reviewing 1 module each week. Once all 6 modules have been completed, supervisors may develop a new perspective on how they are viewing the material. Therefore, a review of each module is necessary.
Wednesdays (Weeks 7-12) - Ongoing Mentoring: For middle and senior managers, mentoring creates more meaning in their work. By Week 7, front-line supervisors feel supported in their work and feel empowered to ask questions of their mentors without fear of looking inexperienced.
Week 13 - "Now What" Session with Kevin Burns: As a final wrap-up, a "Now What?" online session with Kevin Burns and your own SCCS Program Facilitation Team. This is a large Q&A session for participants in the SCCS Program.
Certificate of Completion: Upon completion of Modules 1 through 6, each participant receives a completion certificate suitable for hanging on a wall, and as a motivator to continue to use what they have learned.
Facilitator Coaching and Support: For the full 12-week program, Kevin Burns provides ongoing coaching and support to your organization's SCCS Program Facilitator by phone, email and videoconference. It is important that you get the full benefit of this program and you will be supported fully.
Facilitator's Guide: Each Program Facilitator is provided with a step-by-step SCCS Facilitator's Guide. This guide provides all interactive conversation starters, questions, mentor program conversation starters and copies of all Summary Sheets for each Module.
What supervisors will learn in the SCCS Program.
tools and techniques to keep their teams from slipping into complacency,
key strategies to transform into an exceptional supervisor,
tools to build a cohesive team willing to look out for each other,
techniques and strategies for self-motivation and team motivation,
strategies for creating employee buy-in to the safety program.
Who is SCCS for?
If job responsibilities include safety, teamwork, communications, or motivation, the SCCS Program is designed for anyone who oversees other employees.
New or experienced, supervisors will learn to act with confidence, and to get the trust and respect of their crews. This leads to raising your credibility as a supervisor.
Investment: $5,995 USD
(for up to 100 supervisor participants enrolled in the SCCS Program)
---
Safety Communications & Coaching for Senior Leadership Teams Program (SCCSLT)
Program -

Online

Delivery
Kevin Burns meets weekly with the senior leadership team.
Kevin Burns, author of the international bestseller PeopleWork: The Human Touch in Workplace Safety is proud to host the Safety Communications & Coaching for Senior Leadership Teams Program (SCCSLT).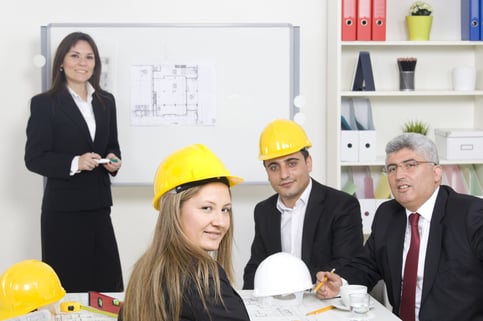 This is a 6-week program of weekly video modules combined with weekly online live executive group coaching sessions. It is the companion program to SCCS (above) and runs alongside the SCCS Program.
In SCCSLT, members of the senior leadership team will learn the most effective ways to interact with supervisory personnel as supervisors make their way through the SCCS Program.
How the SCCSLT Program rolls out.
Senior leadership will complete each of 6 SCCSLT Program modules, one module per week. These are the same video modules as being presented to frontline supervisors.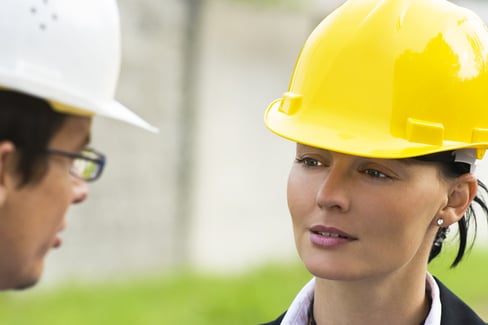 This ensures that each senior manager is keenly aware of the skills that their supervisors are acquiring.
Each weekly module is followed by a live, online coaching session with Kevin Burns.
Kevin Burns interprets the learning material from the perspective of senior leadership to maximize support for frontline supervisors.
The time commitment for the SCCSLT Program.
Busy senior leaders will need to commit to a total of 90-minutes per week for 6 weeks.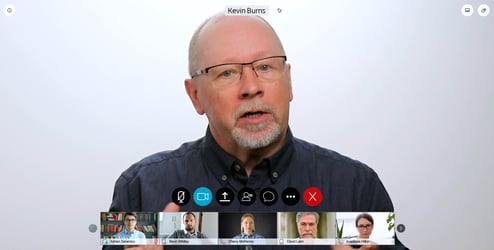 In addition, participation in the weekly mentoring meetings with frontline supervisors is highly encouraged.
Senior managers who agree to engage the SCCSLT Program demonstrate their commitment to the importance of safety, teamwork, and supporting the people who get the work done.
Investment: $9,995 USD
Includes both the SCCS Program (for up to 100 supervisors), and the Safety Communications & Coaching for Senior Leadership Teams Program (SCCSLT).
In order from senior leaders to get a taste of the learning materials, we have provided Module 1 as a free preview. By clicking the Free Preview Access below, you will be taken to KevBurnsLearning.com