Every safety person could ask themselves whether what they are making is what the company deems they are worth?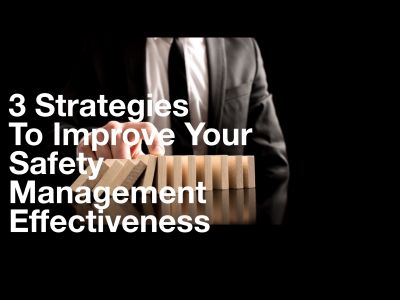 I received an email this week from a reader. As a safety person, he had concern that his employer didn't support him in continued learning. There were courses they wouldn't pay for and time-off not granted. So, he dug into his own pocket, paid for his own courses and found a way to get the learning. What he discovered was that he felt he was worth more than the company perceived.
John Earl Shoaff once said, "What you earn is not all the company pays. It's what they pay YOU!"
Every safety person could ask themselves whether what they are making is what the company deems they are worth? The key is your perceived value; what others think your value is worth. Until you change the perception, you will wallow in mediocrity. You will not be taken seriously as someone who has great perceived value.
What Gives You A "Value" Edge?
Most companies require their safety people be certified in safety. But they offer little or no support for those same people to develop management skills. Not everyone in a safety position has the rudimentary management skills to perform the job well. So they discover on their own - usually with, at best, mediocre results. And they seem fine with that. A few are not satisfied with their effectiveness in the job and choose to do something about it.
The truth is, nearly everyone in your position has taken the same basic courses and certifications. They're basic requirements - nothing more. But in a tight employment market, there are a lot of hungry job-seekers looking to replace you. They don't care how good or experienced you are. They have their own families to feed and will do what they have to do gain an edge over you. If they can prove to your bosses that they have more perceived value than you, they become more attractive than you.
To change your perceived value, you have to improve your management effectiveness.
Here are three things you can do to improve your safety management effectiveness:
1Learn something that has nothing to do with safety - but can be transferred. Do you coach minor sports? Do you have experience in sales or in giving presentations? Transfer those skills. You don't need more safety courses to be an effective safety manager. You need more management courses and learning. Bring something to the job that no one else has. Learn the business side of your industry. Become an authority on how to safely work within the industry while ensuring that the company maximizes profit. Remember, it's not "safety or profit." It is safety AND profit. Each depends on the other. (For more on this, see my free e-book, Running With Scissors).
2Dig into your own pocket. If you won't invest in you, why would you expect your employer to invest in you? Besides, the learning you gain is yours. It's in your head for life. You take it with you when you go. Your employer will only train you to a level of competence. But excellence is a personal choice beyond that. Some safety personnel get their basic certification and then that's the end of it. They are content to wallow in mediocrity and always being at the mercy of their employers. Others invest in themselves to change the perceived value. It allows them to become more influential to upper management. If you want to change you personal revenue stream and influence, you have to add value. You add value when you add learning - especially from personal investment.
3Self-assess every week. My friend and business coach, Marty Park, remarked how he wished more of his clients studied their own businesses as much as I do. You have to constantly assess where you are. The market is always moving. Safety is becoming more market-driven than regulatory. The OH&S Code is a set of basic minimums. The market is slowly moving safety away from basic minimums. The market is moving toward a more wholistic view of safety throughout the organization. Are you moving with the market or are you happy to know what you know and do what you do? Can you offer input in how safety affects HR or Finance? With every day passing that you are not moving forward with the market, your perceived value is falling. Self-assess weekly and identify areas where you could use improvement. Then see Points 1 and 2 above.
Change the perception of your value. If you want a good illustration of what it means to have value and to be effective, follow this. Mediocre safety people track the safety numbers. Effective safety people influence the safety numbers.
Kevin Burns is a management consultant, safety speaker and author of "The Perfect Safety Meeting" and his newest #1 Amazon Health & Safety Bestseller, "Running With Scissors - 10 Reasons To Invest in Safety In Slow Times." He is an expert in how to get through to people - how to talk with them so they hear and understand. Kevin's presentation "Trust The Process - Instill A Safety Attitude To Build An Engaged Culture Of Safety" will help your organization reach the following goals: better engagement and buy-in to safety, increased teamwork, better communication, lower turnover resulting in increased profits from production. Click here for more information and to discuss your needs with Kevin.