Welcome to The Safety Leader Podcast. We are live on Libsyn and iTunes! Click the play button above to listen.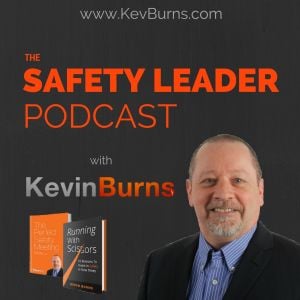 Subscribe to The Safety Leader Podcast in iTunes. https://itunes.apple.com/ca/podcast/the-safety-leader-podcast/id1147852584
"What matters most is that everyone goes home safe each day."
Is making sure people go home safe really what matters most? Because if that's what matters most, then it's the least you can do. It's the bare minimum of things you are allowed to do by law when it comes to safety. You are not allowed to do less. You can be fined or jailed if you do less.
Employees have a basic expectation that their workplace and their employers will do what is necessary to protect them from harm. So when you tell your people that what matters most is that they go home safely, they know that. That's their expectation.
So really, is sending people home safely the most important thing you do each day? Or could you be doing a lot more? Click the "Play" button above to hear more....
Kevin Burns helps organizations integrate caring for and valuing employees through their safety programs. In addition to working with and facilitating discussions between all levels of management and supervisory, Kevin can also give engaging, entertaining and inspiring presentations to front-line employees at safety meetings. Kevin Burns is a management consultant, safety leadership speaker and author of 9 books. He is based in Calgary, Canada.
©2016 ZeroSpeak Corporation and Kevin Burns.
No part of this post may be reproduced without the expressed consent of the author.