Disengagement rates in the workplace are too high. In North America, Gallup says that 65% of North American workers are not actively engaged in their work. And that is going to spell trouble for safety.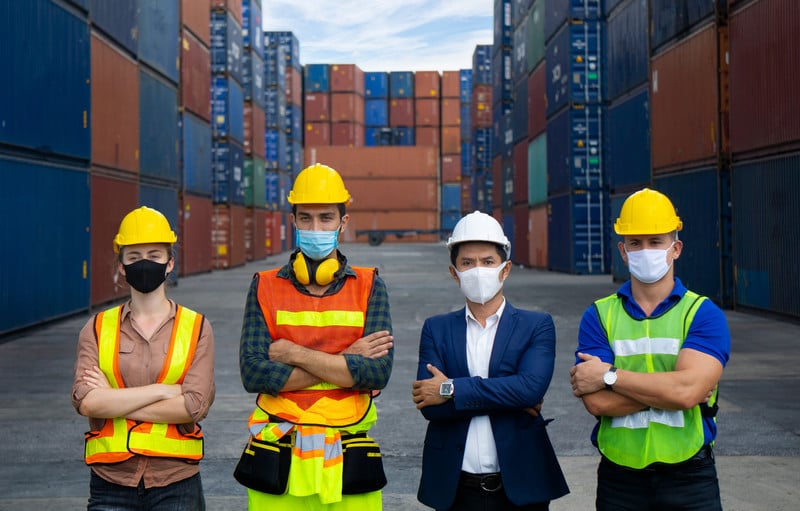 You've been trying to get your employees to focus on safety and your efforts have not been effective. Here's why.
You cannot expect employees to engage in safely doing work that they are not engaged in.
If you think that the HR department is responsible for your company's employee engagement, you are going to continually struggle with getting buy-in to the safety program. Before employees will be engaged in safely doing their work, they have to be engaged in their work. Engagement and safety go hand-in-hand. One cannot sustain without the other.
Whether you are a supervisor, a manager, an executive, or one of your company's safety personnel, employee engagement is your job.
Three strategies for safety engagement.
So, what can you do to improve engagement? Here are three strategies to create better engagement in safety.
1. Make one-on-ones your priority.
To be clear, a one-on-one is a face-to-face conversation with one employee at a time. Yes, this is more time-consuming than standing at the front of the room and speaking to a group. But it is far more effective as an engagement tool.
Make time for your people. Give each member of your team the attention they require from you. Listen to them. Ask questions. Congratulate them for their contribution. Tell them how much you depend on their best effort. Follow-up on your last conversation. Inspect, don't expect.
You can get so much more personal when you are doing a one-on-one. You get much better attention, which results in better comprehension and understanding. You can ensure that you are both heard. And when you engage your employee, they engage better.
(Note: you cannot have more than one priority. There is only the priority. There can be many other things that are important but only one priority. Seriously, read this article.)
2. Give them tips, not lectures.
As a supervisor, manager, or safety person, ask yourself this one question before every conversation with employees: am I solving their problem, contributing to their problem, or am I creating a problem for them? Remember to ask that question while looking through the lens of the employee.
You must always be solution-focused. You should be looking for opportunities to offer practical and workable tips, ideas, and strategies to help your people be more effective. Anyone who brings solutions that make the work easier or more effective gets the ear and attention of the people they help.
Standing at the front of the room with your slide deck does nothing to improve engagement. And if you find yourself getting nervous or over-reliant on your slide deck, then you are likely not focusing on giving them tips or a call-to-action to do something that moves the job forward. And if you're not offering value, you're not going to get high levels of engagement.
3. Help them to do the job better/easier.
If every member of your team is important, then offer every member of your team your help. Asking "what do you need from me to make your job easier" might be met with no take-ups on the offer for months. But one day, it will.
Teach your people to be solution-focused too. Encourage your team to find more efficient ways to do the work. After all, no one knows the problems with the work like the people who do that work every day.
Always be focused on efficiency and finding ways to reduce effort, strain, and mental fatigue. Work that is mentally exhausting is harder to stay engaged with. And people who make us feel mentally exhausted get tuned out. But we always tune in to the people who help us do better work and who genuinely want to find ways to make the team more efficient.
Teams that get focused attention from each other, who get tips to do better work, and who encourage their teams to be solution-focused, get better levels of engagement. Where there are high levels of engagement, there are high levels of safety engagement.
The 3-Step Plan for Safety Buy-in is built on engagement. Clarify safety communications. Build supervisor support. Get employee buy-in.