Why is it that one company can struggle with safety performance while another company, in the same industry, easily excels at safety performance? The answer is in what happens on the ground – with front-line supervisory.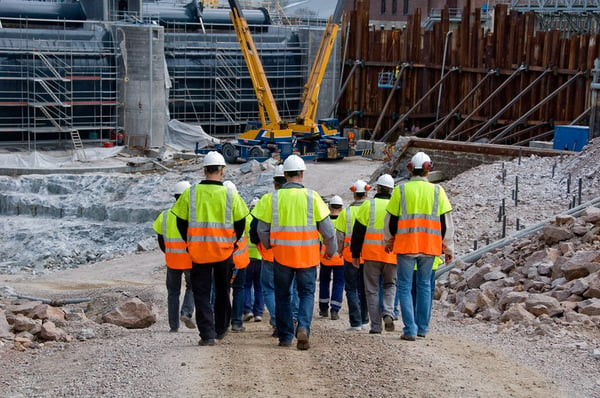 Supervisors who have gained the respect and trust of their teams set a positive tone in how the team looks out for each other. Supervisors who simply bark orders or measure everything against a checklist create a selfish workplace environment where people look out for themselves instead of each other.
Hired for aptitude. Fired for attitude.
Back in what seems a hundred years ago (actually 35 years), I found myself managing a small-town, family-owned restaurant. When the labor pool is small, it's tougher to find the right person for the job. So, when an opening for a new server came available, there weren't many applications for the job.
The owner liked a particular candidate and promptly hired her. On paper, she had experience: 8 restaurants in the last 10 years. But it was only a few weeks into the new position before we discovered why she had worked at so many restaurants. Just like we did, she had been hired for aptitude. And then fired for her attitude.
It turns out she measured herself far superior to her co-workers which created waves. She was curt with customers. She would defend her bristling actions with her years of experience. She was uncoachable.
The best leaders are first, great followers.
It is not unusual in many workplaces to seek out the most experienced employee and to promote them into supervisory positions. After all, that's how many of those same employees got hired in the first place. They may have had a great resume with a ton of experience. But when many of them hit the job site, what is discovered is that despite their experience, they didn't have the right teamwork attitude.
The US Marine Corps has a simple philosophy for training and preparing their leaders of tomorrow: If you want to be a good leader, you have to first learn how to be a great follower.
Employees who are unwilling to be coached, are not likely to learn new skills that would help them succeed in any new position of authority.
There is no need to prove you are in charge.
In the Safety Communications & Coaching for Supervisors Program, a basic tenet is that as a supervisor, you know you're in charge. Your team knows you're in charge. So, there's no need to prove that you're in charge.
Simon Sinek, the leadership guru says, "Leadership is not about being in charge. It is about taking care of those in our charge."
Great leaders look after their teams. And when the members of the team feel looked after and cared for, they tend to also emulate their leader and to look after each other.
Employees do what their supervisors do. And that is especially important when it comes to safety performance at the front-line. A team emulating their leader will do as the leader does. If the leader places great importance on looking after the team, the team will place great importance on looking after each other.
Safety is more than just compliance.
To get safety compliance, the fastest way to get there is through sheer, brute-force enforcement of rules and procedures. But it makes for a terrible place to work. And when people don't like where they work, and they dislike the person leading the team, they look out for themselves instead of each other.
When employees are distracted with trying to stay on the good side of their boss, they're distracted. Where there is distraction, there is greater risk of a safety incident. The supervisor is supposed to help protect their teams from risk, not to add to the risk. But without proper skills development, the supervisor can impact performance in safety.
When moving an employee up into a supervisory role, it is imperative that their skill-set include more than just years of experience as an employee. Once you promote an employee to supervisor, they are going to need a completely different set of skills for the job. They need to coach and to be coachable. They need to care and be approachable. They need to communicate through words and actions. They need to want their team members to be able to surpass the supervisor's own abilities.
The attitude of the supervisor.
Safety isn't a thing we do. It's a result we get from the good decisions we make. Those good decisions start with the attitude of the supervisor.
That is why the Safety Communications & Coaching for Supervisors Program (SCCS) was created. Taking your entire team of supervisors and middle managers through this 12-week program can create the solid footing your supervisors need. It is not a program about having clever things to say or to get employees to blindly comply with safety rules. SCCS is designed to be a culture-shift program.
Go to KevBurns.com/SCCS to find out how your company can benefit and to see how it works.
--
Kevin Burns is the President/CEO of KevBurns Learning. Kevin works with smart, caring companies to energize safety culture, build teamwork, and improve employee participation in safety.
In 2020, BookAuthority.org named PeopleWork #7 of The Top 44 Workplace Safety Books of All Time. Buy yourself a copy of PeopleWork: The Human Touch in Workplace Safety and give another as a gift to a colleague.

Subscribe to Kevin's Blog.