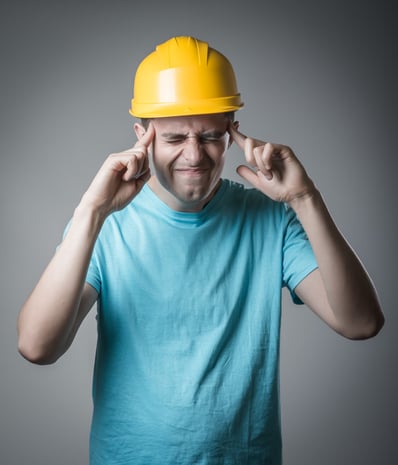 We promote frontline employees into supervisory positions without ensuring they have skills development in coaching, communications, safety, and empowerment. And then

we expect that they will know exactly what to do?
Fifteen years ago, while awaiting a flight, I had a conversation with a frontline supervisor who was working at an oilsands site in Northern Alberta. John had a commanding presence with his loud, gravelly voice. He had been supervising a team of 16 for several years at that time. He was proud of the work he did and prouder of his team.
"I have my electricians' ticket, my plumber's ticket, and a steamfitter's ticket," he beamed. "My dad always said to me that they can take your job, but they can never take your paper. As long as you have your paper, you can always land somewhere."
"I tell my team to get paper for themselves. To become the best in their field because when you're the best, you're more valuable," he smiled. "And I want my guys to not just be looked after, but to exceed me."
John also admitted that since becoming a supervisor, he didn't use much of the knowledge gained from getting his tickets. He knew that the skills he needed most of all were good coaching skills, a caring demeanor, good communication skills, and a genuine desire to help his team exceed even his own skill-level.
The Role of The Supervisor
The best supervisors know that their roles are not to be the stars on the worksite. The best supervisors know that their role is to be the guide, the coach, the mentor. To improve the performance of each member of the team to the point where the student's ability exceeds the teacher's ability. That takes a very different set of skills than the skills needed to hold a trades ticket.
You would never let a rookie employee operate a piece of heavy equipment without proper training, would you? Of course not. It's a bad idea that has the potential to go catastrophically wrong
Yet, we promote frontline employees into supervisory positions without ensuring they have skills development in coaching, communications, safety, and empowerment.
And the scariest part of all: we expect that they will know exactly what to do?
Frontline Supervisors Have The Most Safety Influence
You need proper training and guidance to operate equipment, but no training is required to manage and supervise the people who are operating that equipment?
The greatest number of employees are found at the frontline. The greatest numbers of supervisors are at the front-line. The greatest amount of activity happens at the frontline. The greatest numbers of incidents occur at the frontline. Yet the smallest amount of supervisory, management and leadership training get applied at the frontline.
And it is the supervisors without training, without mentoring and learning programs who have the greatest amount of influence over the frontline employee.
If you want to reach the frontline employee in creating positive safety performance and morale, you must go through that employee's immediate supervisor. The same supervisor who has not been formally trained or been given rudimentary skills development.
Supervisory Skills Development Fixes Other Issues
When employees leave their jobs, they are not usually leaving because of company policies or the senior management team. They are leaving because of their immediate supervisor.
Either the supervisor is deficient in supervisory skills, or they micromanage, or they have a personality conflict with the employee. Whatever the reason, the employee feels compelled to leave.
Proper skills development for frontline supervisors fixes a host of other issues at the same time: attrition, turnover, safety performance, teamwork, and morale.
Even HR-driven employee engagement initiatives could be improved with a better set of skills for the employees' supervisors.
And in safety performance, skilled supervisors with strong safety values will impart those same values onto their teams.
When Supervisors Micromanage
Supervisors without decent supervisory skills are more likely to micromanage and lean on the rules because they have nothing else - no other skills. Where there is a dependence on micromanagement and rules enforcement, there is bound to be morale problems. Bad morale creates turnover which leads to higher rates of carelessness and workplace incidents.
However, employee engagement initiatives, safety awareness campaigns, and teambuilding exercises all operate on the outside of the real issue in most workplaces, the employee's direct supervisor.
An Immediate Solution to Supervisory Skills Development
Employees do what supervisors do. Employees follow the lead of supervisors. Workplace culture improvement initiatives must include frontline supervisory skills development. It is at the frontline where performance needs improvement most. To improve performance, the supervisor needs proper coaching and development tools.
That's exactly the point behind the development of the Safety Communications and Coaching for Supervisors (SCCS) Program. Front-line supervisors who find themselves thrust into the position without a lot of tools to get started can benefit greatly from SCCS. The 12-week program brings together all of the necessary skills for front-line supervisors: building teams, mentoring, coaching, communications, motivation and safety values.
Put your effort into training supervisors to be more effective coaches and communicators who value safety. Their example will ripple through your organization.
--
Kevin Burns is the President/CEO of KevBurns Learning. Kevin works with smart, caring companies to energize safety culture, build teamwork, and get employee buy-in.
--
In 2020, BookAuthority.org named PeopleWork #7 of The Top 44 Workplace Safety Books of All Time. Buy yourself a copy of PeopleWork: The Human Touch in Workplace Safety and give another as a gift to a colleague.
--
Subscribe to Kevin's Blog.